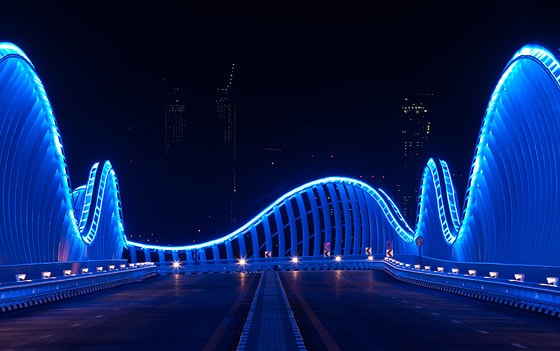 Doha, Qatar – At the ongoing Climate Change Conference in Qatar, Philips issued a strong call for governments, businesses and society to step up actions to implement energy efficient lighting as a means of lowering costs, improving competitiveness, and significantly reducing greenhouse gas emissions.
"LED lighting is a technology innovation that enhances efficiency and brings substantial savings. These savings can potentially be re-invested in cities and new infrastructures, thus enabling sustainable growth.'' said Eric Rondolat, CEO Philips Lighting.
A full switch-over to energy efficient LED lighting would provide significant energy savings that equal a reduction in the need for 640 medium-sized power plants and cost savings of approximately EUR 130 billion.¹
Christiana Figueres, the UNFCCC² Executive Secretary said: "Energy efficiency measures hold enormous potential not just to make a significant contribution to curb global greenhouse gas emissions, but to cut energy bills for consumers and businesses, support green jobs and enterprises, and boost economies. In collaboration with key stakeholders including business and industry, governments need to step up measures that promote behavioural change and drive energy efficiency improvements across all sectors."
A report from leading energy consultancy Ecofys titled: "The benefits of energy efficiency: why wait?" is being published at the global Climate Change Conference in Doha (COP18) in partnership with Philips. The report aims to estimate the scale of the benefits of energy efficiency, based on assessments from the most authoritative organizations in this field.
The report highlights that improving the efficiency of general electricity use by an additional 1-2 percent per year is equivalent to the production of 2,500 to 5,000 medium-sized power plants. This would reduce the need for capital investments in public energy infrastructure in the range of EUR 1000 - 1900 billion by 2030, providing medium-term budget relief during a period of difficult economic conditions.
The report also estimates the scale of other benefits of energy efficiency such as cost savings through lower energy bills, and reduced greenhouse gas emissions.
Dr. Kandeh Yumkella, the UN Secretary-General's designated Special Representative for Sustainable Energy for All, added: "Strengthening energy efficiency provides a twin-win for both the climate and the economy. It is one of the most powerful, cost-effective tools available to help meet our climate goals while also saving money for governments, businesses and consumers alike. Energy efficiency is essential for making sustainable energy for all a reality."
As part of its role during the conference, Philips will be advocating for the next level of action and embracing initiatives which contribute to staying within the 2ºC limit for climate change.
Follow the conversation and updates from Qatar on Philips Twitter @PhilipsLight, @PhilipsPR (#COP18, #PCOP18) or Philips Lighting Blog.
For the official website of the UN Climate Change Conference, see: www.unfccc.int
¹ Philips publication: "The LED Lighting Revolution : a summary of the global savings potential, May 2012 edition"
² United Nations Framework Convention on Climate Change, www.unfccc.int
Philips activities at COP18 from December 2 – December 6:
Sunday 2nd December
World Climate Summit
Philips spokespersons: Eric Rondolat (CEO Philips Lighting) and Roy Jakobs (CEO Philips Middle East and Turkey)
Monday 3rd December
Doha Business Day (by WBCSD/ ICC Qatar)
Philips spokesperson: Harry Verhaar (Head of Public & Government Affairs, Philips Lighting)
Tuesday 4th December
UN System: Sustainable Solutions for Climate Action
Philips spokesperson: Harry Verhaar (Head of Public & Government Affairs, Philips Lighting)
Wednesday 5th December
UN Global Compact & UNEP (Caring4Climate event)
Philips spokesperson: Harry Verhaar (Head of Public & Government Affairs, Philips Lighting)
Sustainable Energy for Island Economies - A High Impact Opportunity
Philips spokesperson: Harry Verhaar (Head of Public & Government Affairs, Philips Lighting)
The Climate Group States & Regions side-event
Philips spokesperson: Harry Verhaar (Head of Public & Government Affairs, Philips Lighting)
Thursday 6th December
Green Growth Action Alliance (G2A2)
Philips spokesperson: Harry Verhaar (Head of Public & Government Affairs, Philips Lighting)